Open-minded cuckold & hotwife fans won't want to miss this
What happens when
cuckold husbands encourage their hotwives

to be unfaithful?
"The wives in these erotic stories discover decadent new pleasures with breathtaking bad boys… and their cuckolded partners have the
BEST SEX of their marriage

," says this naughty erotica author
Why do so many men find deep erotic satisfaction from an "unfaithful" hotwife? (And the reason why so many wives are learning to say "Yes!" to kinky sex with exciting lovers…)
How to cuckold your husband with his permission… improve your sex life… and discover new sexual satisfactions you never believed possible (even if you haven't wanted sex for years)
The weird fact hidden in books like Twilight and Fifty Shades that shows why even the most reluctant hotwife secretly desires sex with other men (even if she says "no way!" to her husband)
And much more… keep reading >>>
Want to get FREE hotwife & cuckold tales in your inbox?
Click on the button to apply now:
"The dirty secret of sex: Female sexual desire doesn't mix with monogamy"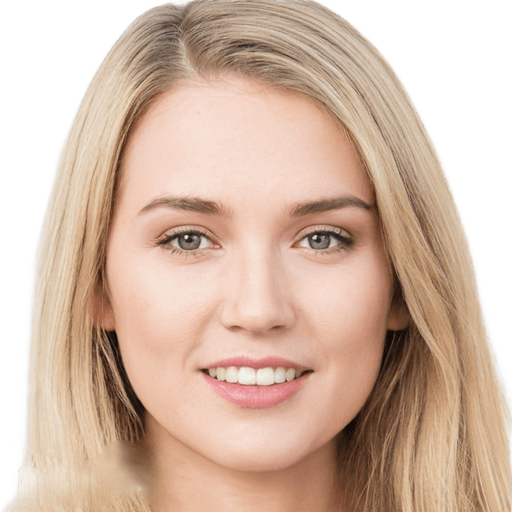 Author Arabella Blaze
Friday at 9:48pm
Dear curious cuckold & hesitant hotwife,
If you're a married man who secretly dreams of cuckoldry with a cheating wife…
If you're a "hotwife" married to a man who wants you to "cheat" on him…
You're in the right place!
My name's Arabella Blaze.
That's the pen-name of a filthy-minded 30-something erotica author who loves to write…
Dirty stories about naughty hotwives and their cuckold husbands who can't get enough of her "cheating ways"!
Can you believe that?
At least half of straight men have fantasized about watching their partner with someone else.
Why is cuckolding such a turn-on for so many men (even if they can't admit it in public)?
Why do so many men feel this desire?
And why are we so shy about it when the data's clear that…
The male sex drive responds to promiscuous women with intense lust
But it's not just the boys who get their kicks from a "slutty" partner.
Did you know

: Cuckolding and "hotwife" kinks rank in the top 3 sexual fantasies for men

The facts don't lie.
Men are drawn like a magnet to women who are sexually unfaithful.
Research into human sexuality shows us that the male body reacts with unbridled lust to images of women being sexual with two or more men.
The male threesome with two women? Doesn't even rate.
Yes, he's secretly getting turned on imagining you having sex with another man.
You might think that women are "tame" sexually.
Ready for another surprise?
The research also tells us that…
The female sex drive turns into insatiable
white hot lust

when she gets attention from new and different men!

If men "get off" on female promiscuity, women feel the strongest sexual desire when men desire them.

Women are told that their sexuality is shameful…

A thing to hide away beneath guilt…

While oppressive norms of monogamy punish and shame anyone who gets out of line…

But the science of sex tells us that women almost need non-monogamous "fun" with other male partners if they want to have toe-curling sex.

Both sexes can experience deep sexual satisfaction from consensual female non-monogamy.

If that's true, then why are men and women forced into sexual fidelity?

Why do we suffer when we know that…
Sexual monogamy
kills

sexual desire

We aren't all built to be excited by one-man, one-woman partnerships.

Whether you call that a "cuckold relationship" (or "hotwifing") where the woman leads…

Or a "stag and vixen" situation where the partners have a more equal role…

Men are turned on by "cheaters" and women are turned on by "cheating".

Only it isn't cheating at all when…
Both of them agree that her "playtime" is
the BEST PART OF THEIR SEX LIFE!
That's why many couples today are discovering increased sexual pleasure and deeper satisfaction in their marriages when they explore…
The forbidden pleasures of allowing HER to enjoy sex with other men while he remains loyal
Why should we feel awful about a sexual kink that men and women are biologically programmed to want?
Why should men be shamed for enjoying a primal reaction to their partner's sexuality?
Should a woman feel guilty for getting the intense male attention that stokes the fires between her legs?
At Want Her To Cheat, we don't believe you should.
Want Her to Cheat is a place where we can get together and enjoy our special and dirty little secret…
Without judgment…
Without bullies…
Without feeling guilty about the amazing kink that brings us so much pleasure…
And we want you to come along.
How you can get started
If it's your first time here, you might want to join our FREE and DISCREET mailing list. You'll have to apply to join, but if you're accepted, you'll get first dibs on our new articles and pulse-racing stories (and maybe exclusive members-only bonuses now and then…)
This website does NOT host graphic adult content. WHTC is a news and erotica website intended for ADULTS ONLY! You must be 18+ to view this website. Please read and agree to our terms of use.
Want to read the site first?
If you want to dive right in, head to the blog where you can read our latest daily hotwife article.
If you'd rather have a guided tour, then start with this sample of our cuckold & hotwife articles and free stories:
Got a question or suggestion?
Want to share your own cuckolding or hotwife story with us?
Want to talk to us about partnerships?
Do you have a media inquiry?
You can always send me an email at this link.