We all know it's better when you share…
What's bothering you about your hotwife?
Do you have a hot story to get off your chest? Is there a burning question you'd like us to answer on the blog?
What's your major frustration with the cuckold fantasy?
If your wildest dreams came true, what would that look like? What would that mean to you and your significant other?
Send me an email to hello (at) wanthertocheat (dot) com and tell me what you got on… your mind!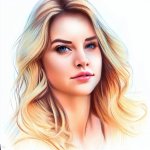 xoxo
~ Bella Blaze