Do you like steamy stories about sinful, 'slutty' wives who fool around with other men… have the most shocking, satisfying sex of their lives… and do it
with their husbands' enthusiastic encouragement

?
Right now millions of men are experiencing the
ultimate sexual thrill

as they fantasize about their committed wives having sex with other men…
Want to know more? Tap the button for a FREE guide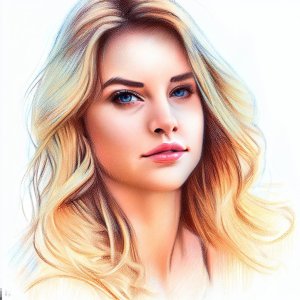 Author Arabella Blaze
Friday at 9:48pm
Hey there curious reader!
Do you find yourself imagining your wife flirting, kissing, teasing or even sleeping with other men?
You're far from alone.
And we can't forget the ladies in this arrangement.
Are you the wife who found out her husband gets off on her infidelity and wants her to be a naughty girl?
Even if you're confused or upset by his fantasy, chances are you've got your own secret kinky desire for men to compete for your affections.
The record-breaking success of books like Twilight and 50 Shades of Grey proves that women are just as excited by forbidden sex as men.
Right now there are almost as many wives and girlfriends listening to their husband's desire to be cuckolded with an open mind… and discovering erotic delights that they never imagined from a monogamous bedroom.
Hey, it's Arabella Blaze 😜
Who is Arabella?
One steamy night several years ago, Arabella's secret alter-ego found herself in bed, near naked… and almost in shock…
her husband's secret cuckold fantasy revealed…
After getting over the surprise and scandal, she learned how deeply erotic it could be…
Learning to discover her authentic sexual desires… with her husband's enthusiastic support… a new world opened up before her eyes.
Arabella "Bella" Blaze is the pen name of a reclusive 30-something erotica author who loves to write about the electrifying, exhilarating, always-entertaining world of hotwives, cuckolds, and stag/vixen couples.
She loves teasing her husband and dreams of making him watch…
"Hotwifing is freedom," says this delectable author of cuckold stories. "It's sexual pleasure with the men who arouse animal lust inside your body and your soul… it's exciting and satisfying in the way that only a naughty and taboo experience can be… it's the comfort and security of a loving relationship and a sense of connection with someone who is madly in love with YOUR pleasure…"
Bella wants to share her ecstasy in these sultry stories she writes for you…
To wake up your own free-spirited True Self…
And connect with your body and its pleasures as you liberate yourself and your marriage to explore lovers as you wish…
With your husband's consent and encouragement.
Cuckolding can be a deep, satisfying pleasure for both of you
Want Her to Cheat dreams up decadent mind-candy for the open-minded men, women, and couples ready to be seduced by tales of liberated hotwives and gratified cuckold husbands
We love the wives and girlfriends who have the freedom and the courage to explore their sexuality with lovers besides their husbands.
We love the husbands and boyfriends who have the open minds… and the appreciation of feminine sexuality… to encourage their special ladies to enjoy their bodies to the fullest (even when it doesn't involve them).
We're here for the kinky couples bucking all the rules and doing what brings them untold pleasures in bed, no matter what the prudes and the religious fanatics say about them.
We want to tell you dirty, sensual, taboo-breaking stories about people just like you.
We're spinning spellbinding stories about forbidden passions, helping curious couples explore their
almost scandalous

cuckolding and hotwife fantasies, without the Bible-thumping, the sleaze, or the over-the-top porn.
Why cuckolding and hotwife sex? Research into human sexuality tells us that plenty of men imagine their wives in this fantasy…
When neuroscientists Ogi Ogas and Sai Gaddam analyzed the contents of a billion online search terms as research for their 2012 book A Billion Wicked Thoughts, they discovered that "cuckold porn" is second only to "youth" in heterosexual porn searches.

— "Cuckolded: Why do so many men fantasize about their wives cheating on them?", Justin Lehmiller
Every month, 1.75 million people search some variation of "cuckold", "cuck" or "cucked" on Pornhub, placing it in the Top 100 of all search terms.

— Pornhub Insights blog
Why Want Her to Cheat is different
If you're only exposed to cuckolding and hotwifing fantasies on the "tube" sites (you know what I'm talking about), then you're getting the wrong idea.
All the 'adult' sites show you is interracial sex, with white women craving black men in borderline racist obsessions.
Or weak, submissive 'beta male' husbands with no backbone and even less self-respect.
No wonder so many women find the idea repulsive. No woman wants to be with a spineless cuck loser who hates himself.
Our mission is simple
We hold that Cuckolding Fantasies are first and foremost about HOT KINKY SEX between loyal, trusting, committed partners in loving relationships.
The extramarital spice is there to sweeten up, and if necessary add some 'jet fuel' to otherwise bored and familiar sex lives.
We on a mission to spread our message of loving cuckoldry to people already in the lifestyle and the millions of cuckold-curious men and women who haven't discovered it yet.
That's right. We're opinionated around here and we don't mind telling you about it.
We DON'T write about…
Around here, we're about fun and enjoyment, for BOTH partners.
No doubt there's a thrill in the jealousy, fear and submission.
And we know there's a huge element of imagination and fantasy involved, more than many other kinks.
We just believe there's limits to how far that can go while still having an actual relationship.
Is this a porn site?
No!
This site is run by writers who believe that the mind is the most erotic organ.
We believe that porn, while exciting and visually stimulating, is a net negative for everyone involved.
It might be enjoyable at first, but like junk food, it takes more than it gives you.
We'd rather read a steamy erotica story that leaves dicks hard and panties wet.
And we're telling those stories to the men, women, and dirty-minded couples who agree with us.
For that reason…
We do not host or share any graphic, explicit, adult-rated content. No exceptions.
If you want porn, there's about a billion sites out there ready to give it to you. Don't expect it here.
The worst you'll get are badly edited "cuckold caption" memes with an R-rating.
Want Her to Cheat is premium hotwife and cuckold erotica for people who expect more out of their raunchy sex.
What kind of naughty, provocative, racy, shameless, scandalous, seductive tales I write for you
Our favorite kinks at WHTC include:
Thanks for reading! I know we'll be great friends.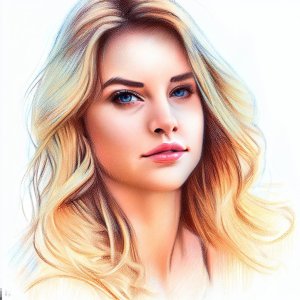 xoxo
~Bella Blaze & WHTC Team 😘
P.S. Before you go! We have an exclusive, private membership that is only open to real cuckolds and hotwife couples.
But we don't let in just anybody off the street. Privacy is non-negotiable in our kinky universe, so you have to apply if you want in.
If we approve your application, you'll get:
Membership in a supportive community of people who share your filthiest desires.

Private insider's access to our hottest stories. (Some of these won't ever go on the website… and they're banned from Amazon for being too sexy…)
Premium Member's Only bonuses that I ONLY send to my faithful readers.
Interested? You can apply to join by clicking here to get on the waiting list.
Not right now, I'd like to get horny reading your free articles.